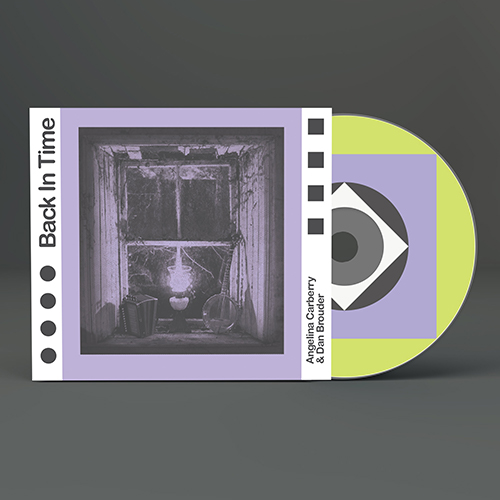 Angelina Carberry & Dan Brouder
'Back in Time' is the new release by Angelina Carberry & Dan Brouder recorded by Paul Gurney in Real Worlds Studio, Co. Longford joined by John Blake, Ruairi McGorman and guest musicians. The album is in memory of the performers and pioneering music collectors of the region, who were the inspiration for this recording. A revival of the rich musical heritage of Co. Longford and the Midlands.
My father Peter always said musicians should research traditional music within their own locality, and I'm so glad I listened to him. I am grateful to my father for teaching me and passing down his music. His music influenced me from a young age, and I am grateful I am still playing and learning from him to this day. We have been fortunate to come across a wealth of old tunes, recordings and manuscripts of past musicians that were kindly given to us by musicians in our locality. We are very grateful for their generosity and support on this project. We are also very grateful to the tune composers on this album, Charlie Lennon, Nan Tom Taimín de Burca, Grace Kelly and Seamus Thompson. We hope this recording reflects our love and respect for our past and living tradition. Thanks to all the musicians that played on the album, it has been a special and enjoyable time reuniting, full of happy and cherished memories of laughter, joy and ceol! Hope you enjoy the music!
Angelina & Dan
Musicians:
Angelina Carberry – Banjo / Tenor Guitar
Dan Brouder – Accordion / Melodeon
John Blake – Guitar / Piano 
Paul Gurney – Guitar
Ruairi McGorman – Bouzouki
Peter Carberry – Banjo
Shaunagh Carberry – Tenor Guitar
Elaine Reilly – Banjo
Maebh Carberry – Fiddle
Conor Lane – Flute
Deirdre Malone – Harp
Grace Kelly – Whistle
Richie Lyons – Bodhran
Ryan Owens – Sean nos Dancer
Padraig McGovern – Uilleann Pipes