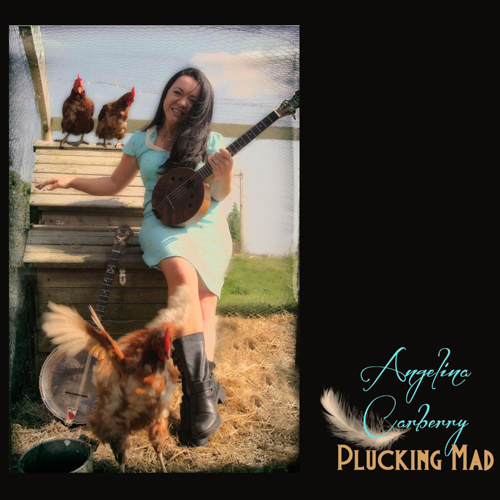 A wise man once said "County boundaries don't make good musicians".  Co. Longford on the western side of Ireland's midlands is the homeplace of an important musical family, the Carberry's, a name that gains instant street credibility. These music makers have made significant contributions to Irish music for decades. Angelina Carberry who plays mainly banjo has emerged as one of Ireland's most outstanding musicians. Steeped in her family's musical heritage, her musicianship and understanding of Irish music is evident whenever her skilful plectrum hand comes into contact with the string. One of Angelina's notable attributes as a musician is the art of restraint, which is always displayed in abundance. Her effortless navigation of the banjo allows the listener to relax, take comfort and enjoy her tastefully chosen works. It is hard not to be smitten by this musician who never allows technical plectrum work get in the way of the natural flow and beauty of the music – she just lets it breathe!
I had the pleasure of meeting the Carberry's as a teenager in Manchester where the family were resident for years. It's a cherished memory I have – sharing tunes with Angelina's father, uncles and grandfather – all fine musicians. It is of no surprise, therefore, that Angelina has blossomed into the mature, self assured musician she is today.
Whether playing sophisticated and challenging Finbarr Dwyer pieces, jovial Flanagan-esq flavoured music of the 1920s, reflective tenor guitar work or inherited time honoured family favourites, Angelina has the rare ability to make them artistic masterpieces, and above all, Angelina's.
John Carty
Featuring:
Paul Meehan guitar/banjo
Brian McGrath piano/banjo
Brian Mooney bouzouki
Seamus O'Donnell Sax
Dan Brouder accordion/melodeon.